Webinar: Health, Justice, and Protection of Our Madre Tierra
January 27, 2021 6:00pm to 7:00pm
Join Felipe Benitez to learn about his work in engaging Latino communities in Climate Action.
Date And Time
CLICK HERE TO REGISTER FOR FREE VIA EVENTBRITE.
About this Event
The land preservation mission of the Lancaster Conservancy does more than protect land from development. Forested lands are part of climate change solutions and preserve local biodiversity. In order to fully accomplish land protection and conservation goals, we need to engage all communities.
About the Presenter
Felipe Benitez, Principal of Benitez Strategies and Founder and Executive Director of Corazón Latino, has more than 15 years of experience engaging and empowering Latino communities in conservation, environmental justice, civic engagement, and economic justice issues. He has worked on a vast range of such campaigns - from protecting the Amazon rainforest to protecting the rights of immigrants and refugees in the United States. Through his work at Corazón Latino he has led the implementation of culturally relevant and linguistically appropriate conservation initiatives in 20+ states as well as Puerto Rico.
In this session, Felipe will share methodologies, case studies, insights, and anecdotes from almost two decades of his work mobilizing Latino communities to enjoy, care for, and protect our Mother Earth (Madre Tierra).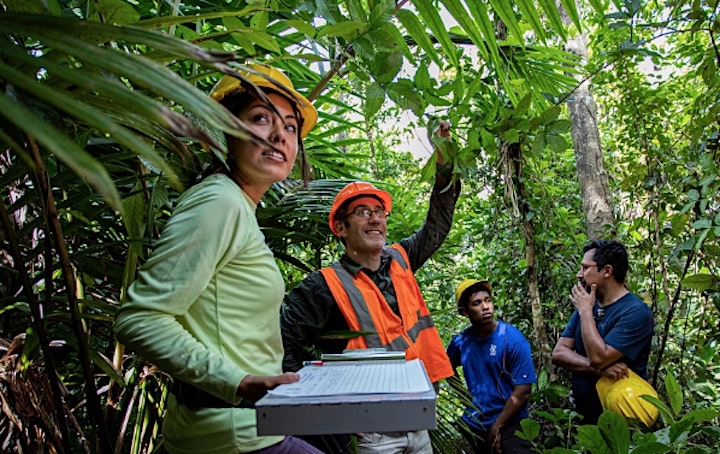 About Nature Hour
Nature Hour is a new virtual lecture series by Lancaster Conservancy that will be taking place every other Wednesday . To find out about other events in the series please follow this link: www.lancasterconservancy.org/events/
With consideration for the restrictions around COVID-19 and the safety of everyone, the Conservancy is excited to expand our educational outreach using technology to feature presentations and lectures from some of our favorite local and regional experts.
How to Participate
Registration is required. Attendees will receive an e-mail with a link to access the presentation via Zoom the day of the event. Conservancy staff will be on hand starting at 5:50pm prior to each lecture to answer your questions and help you familiarize yourself with how Zoom works. CLICK HERE TO REGISTER
CO-PRESENTED BY EPHRATA PUBLIC LIBRARY